Regular price
Sale price
$47.99 USD
Unit price
per
Sale
Sold out
100% Money Back Guarantee
View full details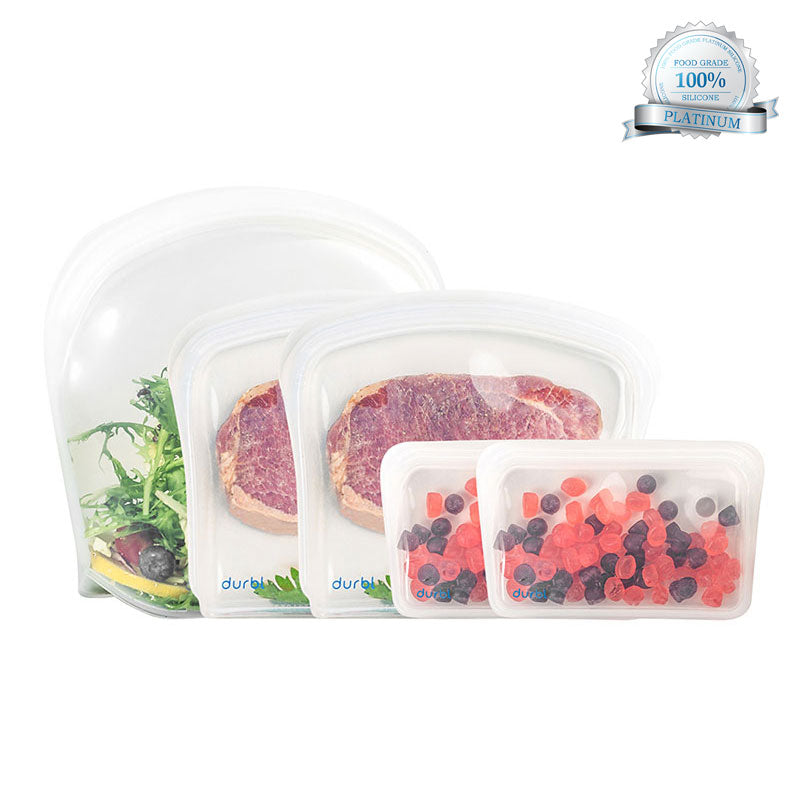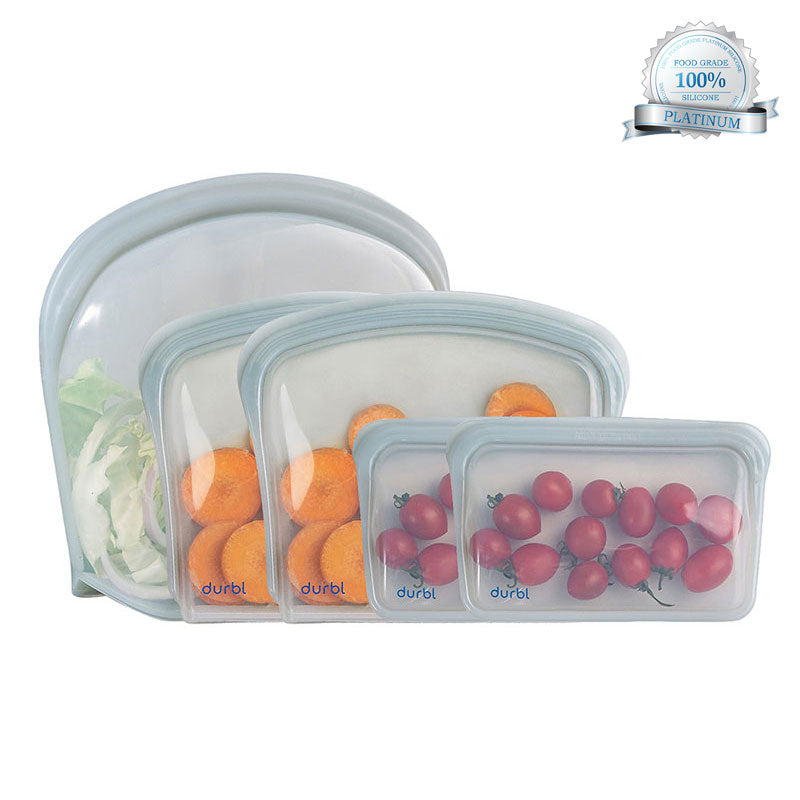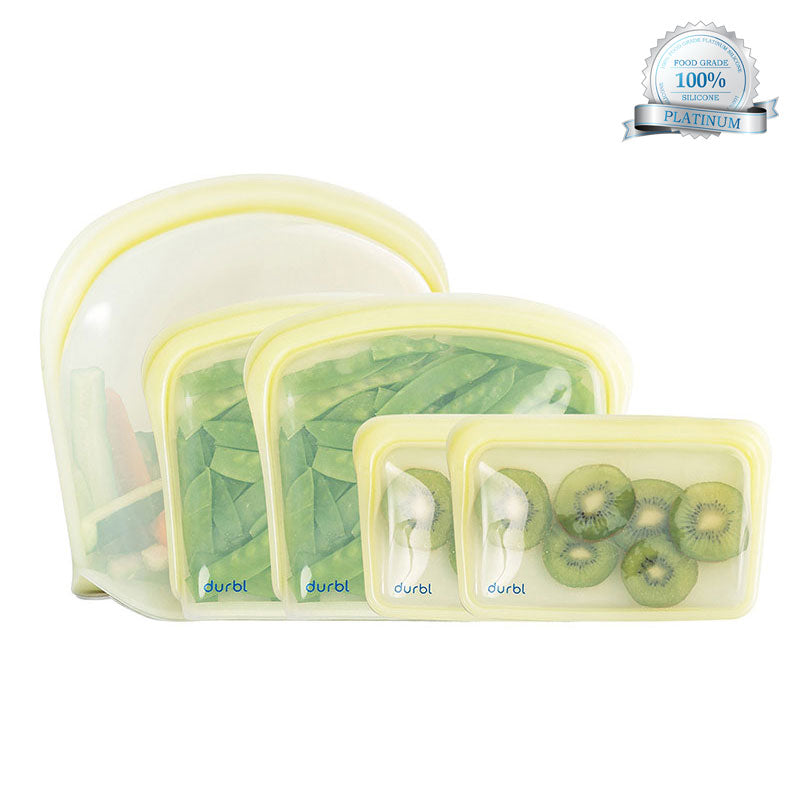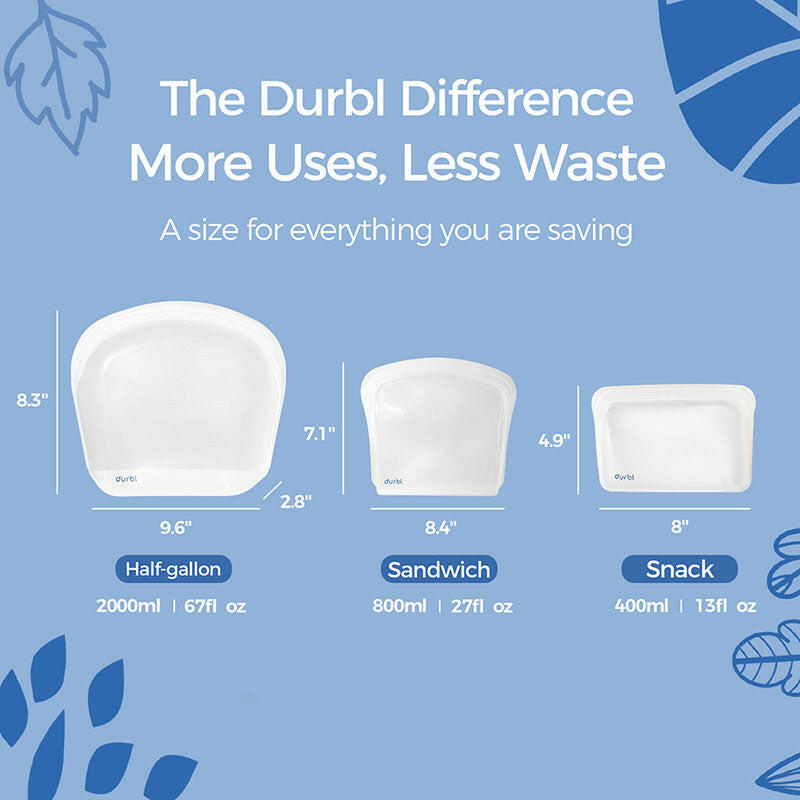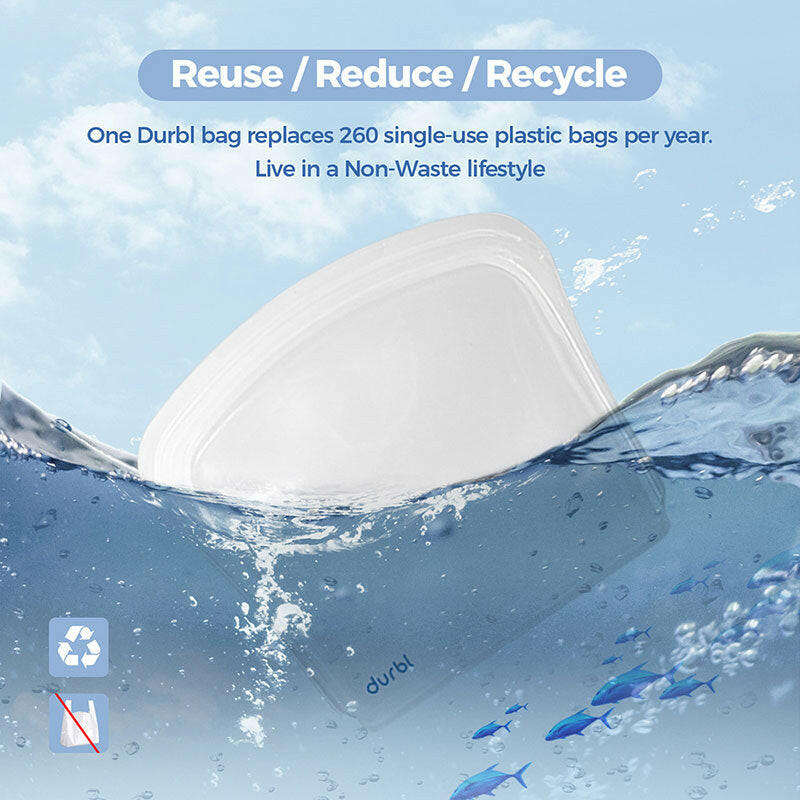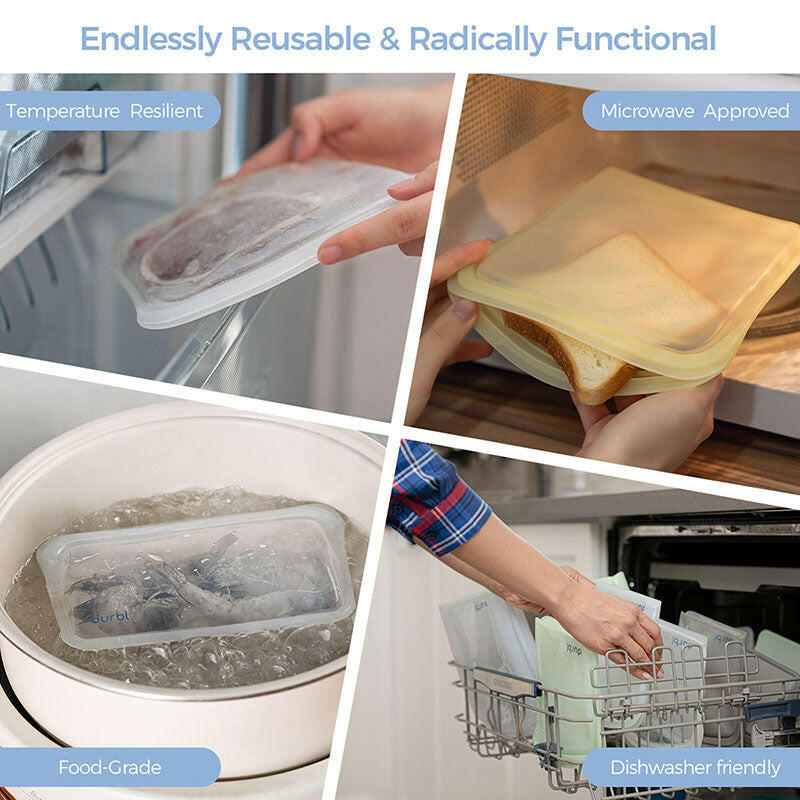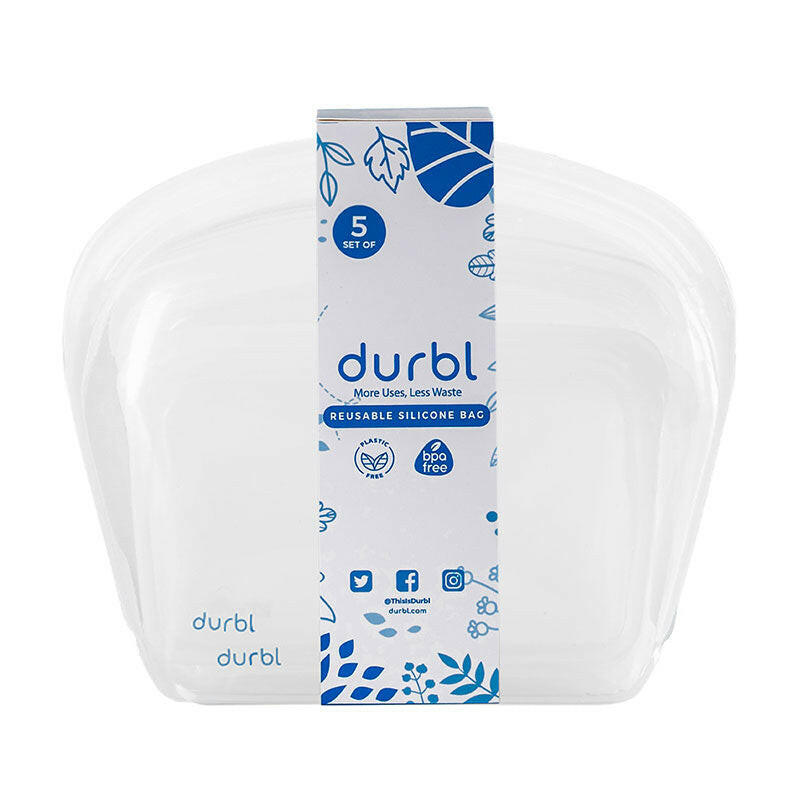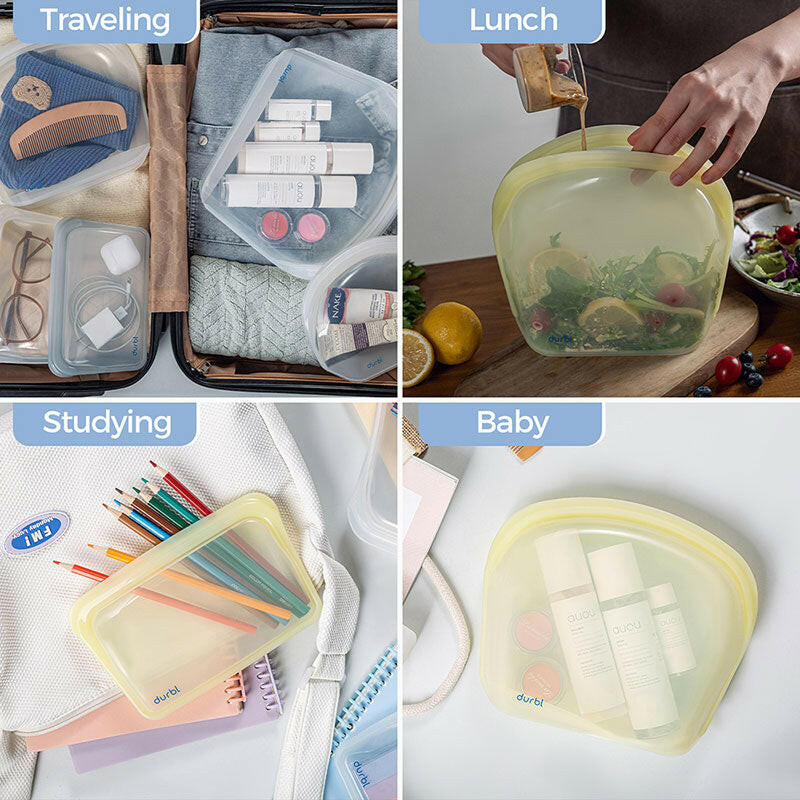 【STARTER SET OF 5】 They are 100% platinum silicone and BPA, lead, PVC, latex and phthalates free. Durbl starter set silicone bags that includes;
 2PCS Snack:8*4.9'',  13 fl oz /400ml,3.35 ounce
 2PCS Sandwich:8.4*7.1'',  27 fl oz /800ml,3.88 ounce
 1PCS Half-Gallon:9.6*2.8*8.3'' ,  67 fl oz /2000ml,  7.05 ounce
【UPGRADE HALF-GALLON】 With a folding bottom design(Half-gallon), these user-friendly zipper bags can stand and stay upright, which is wonderful design. Durbl silicone ziploc bags are designed to withstand the test of time. Our set of five reusable silicone bags have undergone many hours of research and development in consultation with food scientists.
【MULTI-PURPOSE】 Perfect containers for food storage (lunch,snack,sandwich,etc), home organize, travel (make-up, travel toiletries etc), outdoor picnics.
【TEMPERATURE RESISTANT & PORTABLE】Durbl silicone baggies are designed to tolerate heating and freezing conditions. The temperature resistant is -80℉~425℉. This means our reusable silicone bags make ideal freezer bags as well as reusable sous vide bags.
【OUR PROMISE】If you don't love your silicone bags for food storage, simply let us know what the issue is with your reusable food storage bags and we'll do whatever we can to make things right. No fuss, no tricks, no fine print; just incredible customer service from durbl.
Here are the reviews from our real customers:
Shapes and Sizes for All Your Needs !
Size: 8 * 4.9''

Capacity: 13 fl oz /400ml

Weight: 3.35 ounce

Size: 8.4 * 7.1''

Capacity: 27 fl oz /800ml

Weight: 3.88 ounce

Size: 8.4 * 2.8 * 6.2''

Capacity: 34 fl oz /1000ml

Weight: 5.64 ounce

Size: 9.6 * 2.8 * 8.3''

Capacity: 67 fl oz /2000ml

Weight: 7.05 ounce

Size: 11 *3.1 * 9.6 ''

Capacity: 101 fl oz /3000ml

Weight: 9.17 ounce

Container 400ml

Size: 3.4*3.4*2.5'' (4.7*4.7'')

Capacity: 14 fl oz /400ml

Weight: 4.85 ounce

Container 600ml

Size: 3.9*3.9*2.8'' (5.3*5.3'')

Capacity: 21 fl oz /600ml

Weight: 6.60 ounce

Container 900ml

Size: 4.5*4.5*3.2'' (6.1*6.1'')

Capacity: 32 fl oz /900ml

Weight: 8.70 ounce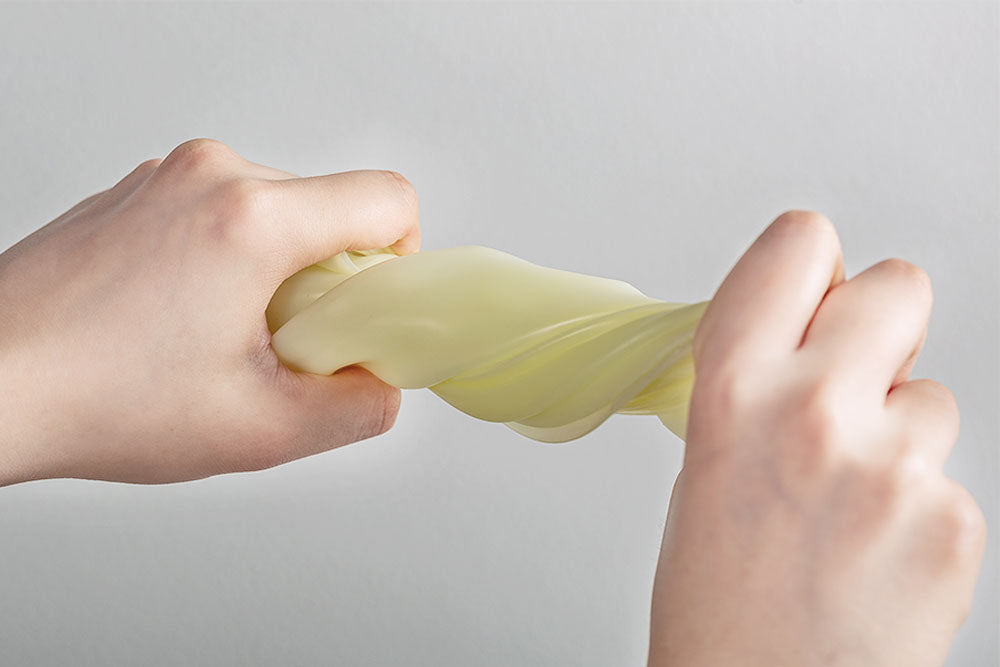 100% Platinum Silicone
Durbl reusable silicone bag are made from 100% platinum silicone👍. It is softer, more resilient, less prone to tearing, and more durable than food-grade silicone.
Button label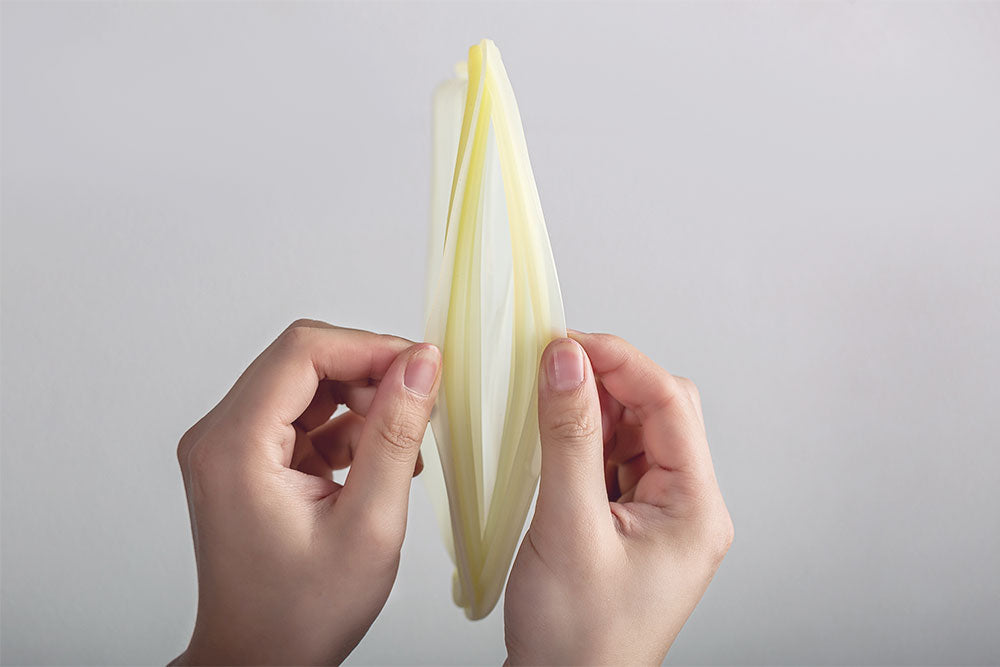 Double Sealing
The closure is wide, solid, easy to press together, and can be quickly sealed with a gentle press.
Button label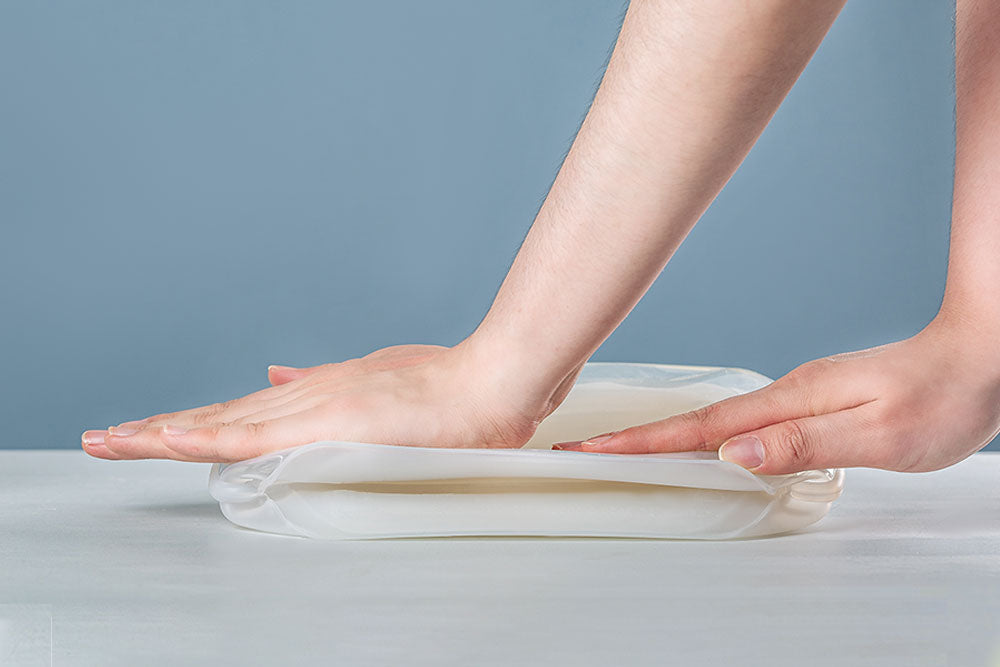 3D Design
Quart/ Half-gallon/Hallon are all 3D design with a folding bottom design, these user-friendly zipper bags canstand and stay upright, which is wonderful design. They can storage everything you want.
Button label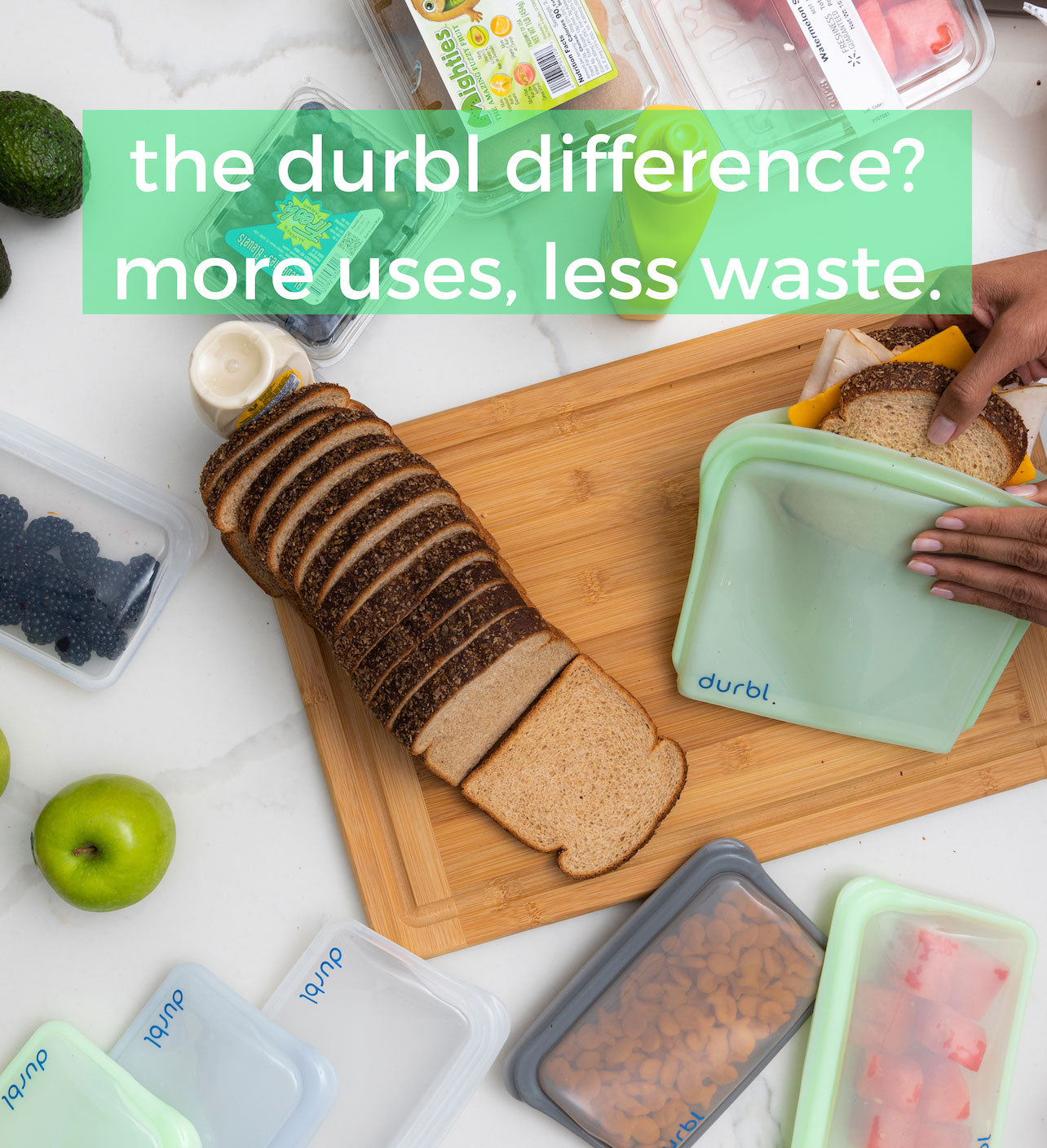 Did you know the average storage bag is tossed after just 15 minutes of use?
Durbl bags are designed to be used again and again. Use a Durbl bag to store strawberries, pop the bag in the dishwasher, and then use it again to store your makeup.

Unlike traditional storage bags that can leak hormone-disrupting and even cancer-causing chemicals, Durbl bags are safe. They're the only storage bags made with a single piece of platinum silicone, no glues or chemicals to keep them together.

In short, they're thoughtful, clean, and smarter (just like you).
READ OUR STORY
Regular price

Sale price

$47.99 USD

Unit price

per

Regular price

Sale price

$43.99 USD

Unit price

per

Regular price

Sale price

$20.99 USD

Unit price

per
Easy to use, clean. Really happy to be protecting the environment & my family's health
So far so good!
So far very I'm very pleased with these bags. They're easier to clean than other reusable bags I've tried, and they've held up well to storing in the fridge, freezer, and to go. The Durbl team was also able to correct an issue with my delivery within hours of me contacting them! Definitely plan to purchase more.
Love these!
These are so much easier to close than a zip lock. They are easy to clean and are super durable. This was the perfect set to get started. Already came back and bought the mini and tiny because we like them so much!
Best Bags on the Market
I have tried a lot of different bags and these are hands down the best on the market. They are sturdy, durbl ;), and come in a variety of sizes for whatever you need. I have a remarkably small freezer and these help me to maximize space. The snack size bags are perfect for frozen fruits like berries while the bigger bags are great for marinading meat or freezer meals.
Shop and support this small business! You will not regret it.